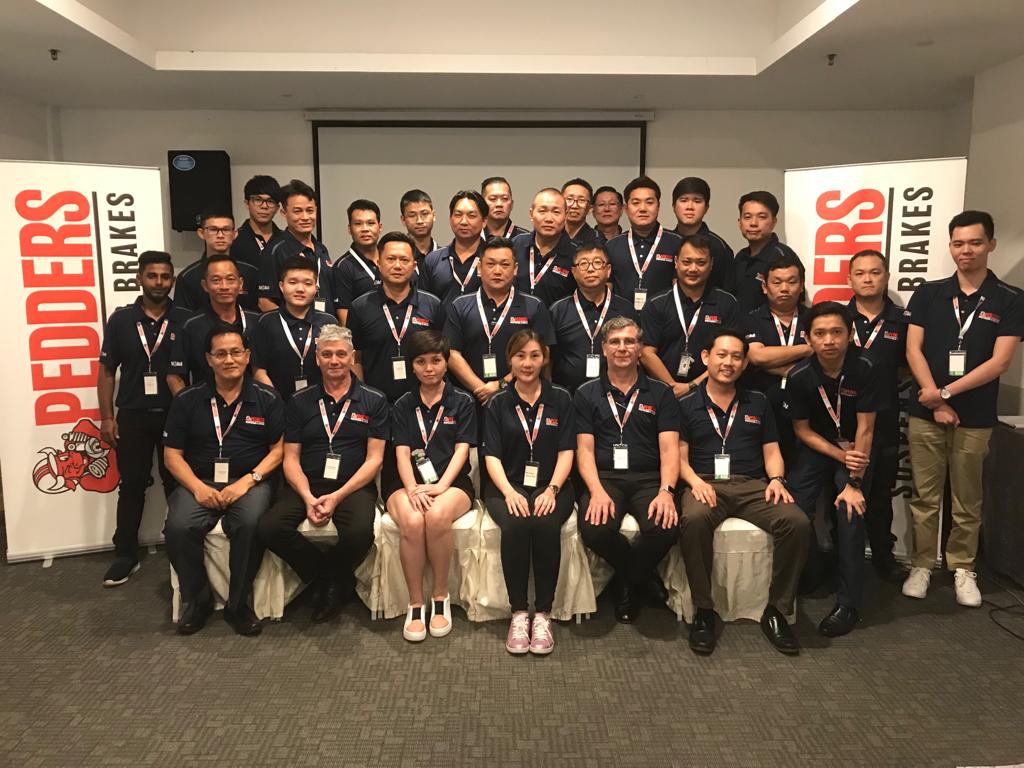 Conference 2019 at Ipoh, Perak
Pedders Ipoh Malaysia
Pedders 2019 conference event for Malaysia & Singapore dealers was held in Ipoh, Perak on 27 July 2019 to 28 July 2019. This event was hosted by Pedders Malaysia to have a networking session covering technical and business aspect. Conference is hosted at historic tin mining town of Ipoh, where concurrently there's a grand opening ceremony for new Pedders dealer branch in Ipoh, Perak.
Guess speakers includes Pedders National Training Manager, Clayton Whiteto polish individual skills and knowledge on core Pedders products especially on the brake rotors, coils spring and shock absorbers.
Delegates from all corner of Malaysia attended with full enthusiasm and returned with even higher spirit and knowledges in suspension and brakes.
G-JC1DCQWDH1