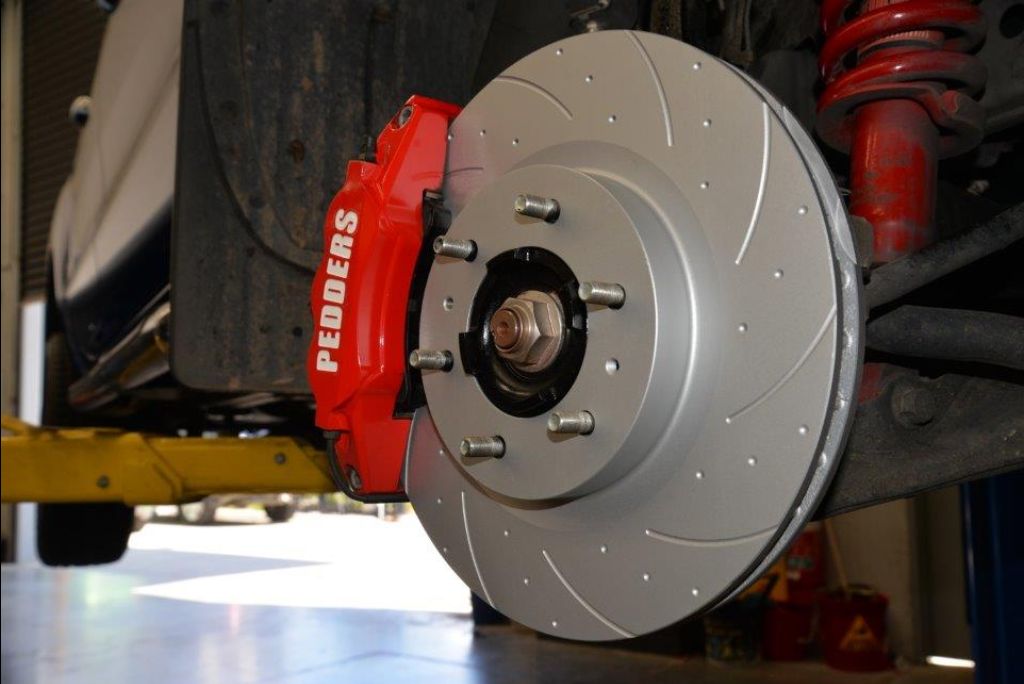 Pedders TrakRyder eXtreme Big Front Brake Kit
Pedders TrakRyder eXtreme Big Front Brake Kits are ideal for caravaners or adventure seeking off-roaders, They deliver extreme stopping power, strength and durability over a wide range of temperatures and conditions and are engineered to withstand frequent city braking as well as towing or driving in the outback. Available for a range of popular 4×4's & Utes you can trust Pedders to deliver you the stopping power you need.
For the discerning driver who is particular about how their Ford Ranger performs Pedders offers the TrakRyder eXtreme Brake Kit. The braking results are staggering with the inclusion of a larger 6 pot caliper design,high tech TrakRyder eXtreme kevlar ceramic pads mated with a 10 slot dimpled and geomet coated larger diameter rotor. Bigger braking surface means bigger stopping power. With the fitment of the all new Pedders TrakRyder eXtreme brake kit, independent Australian Engineering tests reflected an average improvement in braking distance by up to 14%.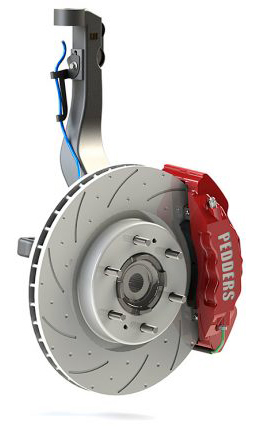 Features:
• Stainless steel braided hoses.
• 10 slot and dimpled TrakRyder geomet coated rotors 14"/356mm diameter (OE 11.85"/301mm).
• TrakRyder eXtreme Kevlar Ceramic low dust brake pads.
• TrakRyder eXtreme 6 pot design caliper brackets and bolts.
• 6 Pot, 2 piece aluminium forged calipers.
• High grade alloy steel brake pad insulators.
• Forged aluminium pistons.
G-JC1DCQWDH1