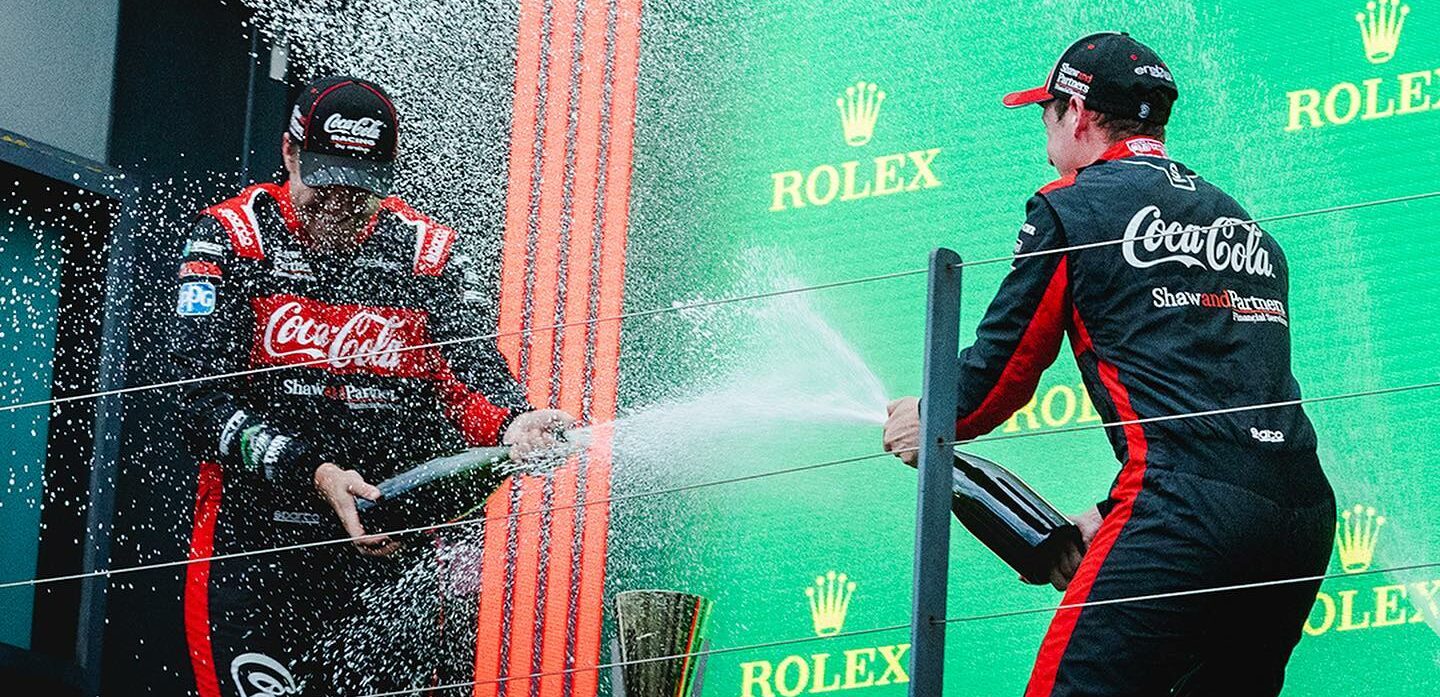 Win after Win: Pedders Supported Erebus Dominates at Albert Park
Erebus Motorsport's Coca-Cola Racing team put on a show-stopping performance at the Australian Grand Prix, securing double podium finishes in the opening race and continued their strong form throughout the rest of the weekend.
In the first race, drivers Brodie Kostecki and Will Brown started from P2 and P6 on the grid, respectively. Both drivers demonstrated impressive pace, with Will moving up the field and switching to two rear super-soft tires in the final laps of the race, which proved pivotal in securing the team's success. The Coca-Cola Camaros finished second and third, marking their first double podium finish!
The team's form continued in the following race, where Brodie Kostecki claimed his first ever Supercars Championship win in a wet sprint. Both drivers reacted perfectly to the wet conditions, with the Coca-Cola Camaros going 1-2 through the first complex and taking on the Triple Eight cars. Brodie made a crucial move to take the lead of the race, while Will made a pit stop on lap 3, unfortunately steering him out of podium contention.
Erebus Motorsport's dominance continued in the subsequent race, with Brodie Kostecki claiming his second consecutive win and teammate Will Brown finishing in third. The team locked out the front row for the first time ever and both drivers built a gap, while there was plenty of action behind them. A collision caused the first Safety Car, and both drivers followed the Safety Car around until racing resumed on lap 4. The Erebus duo made a quick pit stop and re-joined the field in the lead, where they remained until the end.
Brodie Kostecki's successful race weekend was highlighted in the final race, where he claimed third and took home the Larry Perkins trophy. Despite starting from P14, Brodie demonstrated impressive skill, moving up the field and finishing in third, taking home the trophy. Teammate Will Brown started from P3 but a spin on lap 3 saw his hopes for a podium finish dashed, however after a quick repair there was still enough time to secure points for the team.
The Erebus team's impressive performance throughout the weekend was a testament to their skill and dedication, securing podium finishes in every race. With such impressive form early in the season, the team at Pedders are excited to see what Erebus can achieve in the coming races.
Pedders is the Official Suspension Partner of the Supercars Championship and a proud supporter of Erebus Motorsport – NoBull!
G-JC1DCQWDH1