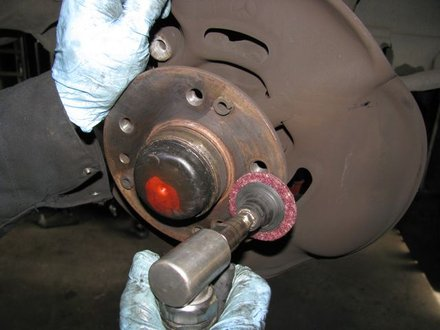 𝐁𝐑𝐀𝐊𝐄 𝐓𝐄𝐂𝐇𝐒𝐓𝐎𝐏 𝟓: 𝐂𝐇𝐀𝐓𝐓𝐄𝐑
If there are vibrations, noise in the brake pedal or steering wheel when braking it is normally because of rotors that been machined incorrectly.
Your brake rotors are large metal discs attached to the vehicle's wheel hub assembly or axle, and they are positioned between the two brake pads. These pads squeeze against the rotor to slow and stop your vehicle by means of the brake caliper. This caliper utilizes hydraulic fluid pressure from the master cylinder, which is actuated by the brake pedal.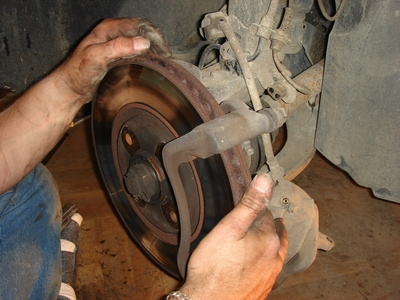 If one or more of your brake rotors becomes 'warped,' you might experience that dreaded vibration when you brake. In which case, consider having your brakes inspected at nearest local Pedders store.
Your brake calipers are responsible for pushing the brake pads against the rotors. When you hit the brakes, hydraulic brake fluid fills chambers in the caliper, which forces the caliper piston(s) outward and against the pads, slowing the rotor. The harder you brake, the more fluid pressure builds in the calipers, and the more pressure is applied to the brake pads and rotors.
If the caliper or caliper pistons become stuck, it is unable to properly squeeze the brake pads against the rotors, which may cause you to feel some vibrations when you hit the brakes. Calipers may also get stuck while engaged, which won't allow the brake pad to let off the rotor.
If your brake caliper is sticking, you may experience a few symptoms. Your brake pedal may become less responsive, you may experience acceleration difficulty, and/or your car might pull to one side. You may also hear unusual sounds while braking or even smell a burning odor from excessively hot pads and rotors being squeezed together for too long. If you notice any of these symptoms, it's important to get your brakes serviced at Tires Plus immediately to ensure you maintain brake safety on the road.
Symptoms
Symptoms of brake chatter can range from the grabbing of the brakes and slight vibration at low speeds to more violent shaking.
Causes
Brake chatter can occur if the brake rotor is warped, if the lining of the brake pads is contaminated with oil or brake fluid or if the brake linings move slightly.
Contamination
If the lining of the brake pads becomes contaminated, chatter may result from the brake pads vibrating as they grab and release the surface of the rotor. If this is the case, the problem can be solved by replacing the contaminated pads.
Warping
The brake rotor can become warped, or develop an uneven surface, as a result of everyday wear and tear. Warping can also be caused by expansion and contraction of the rotor, or if brake pads are severely worn.
G-JC1DCQWDH1