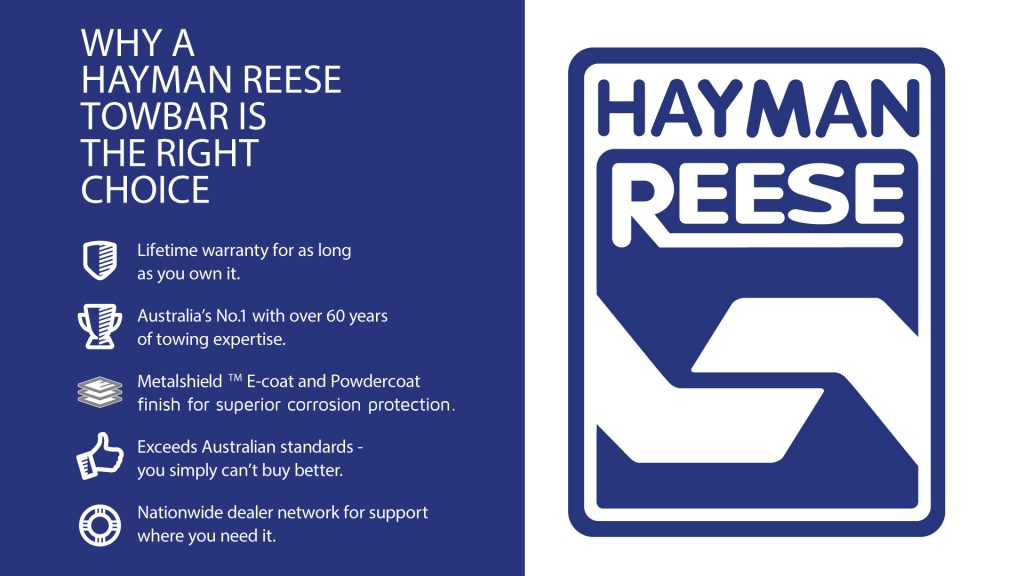 Hayman Reese offers the greatest range and varieties of towing solutions for the ever growing Australian market. You can be assured that each Hayman Reese towing product has been designed, engineered, tested and built to provide a lifetime of enjoyable towing.
TOWING CAPACITY
What is it & how does it affect your towing?
A vehicle's towing capacity is determined by the vehicle manufacturer. They will specify the vehicle's total towing and ball weight capacity. The ball weight is the weight applied directly down onto the towball and the total towing capacity refers to the aggregate mass of the trailer that the vehicle can tow. These details are outlined in a vehicle owner's manual, however they are subject to change. Contact the vehicle manufacturer via their customer care, dealership or website to get any updates, amendments or conditions to the towing capacities of a vehicle.
All Hayman Reese towbars are designed taking into account the maximum towing and ball weights as specified by the vehicle manufacturer.
All Hayman Reese towbars have a compliance label affixed (see above); this label indicates the product part number and the towbar's maximum rating in terms of ball weight and total towing capacities. Hayman Reese towbars come in a range of classes to suit most vehicles.