Build a better business with Pedders. Join Pedders today and embark on the journey to be part of the expert and successful Pedders network.
Proven & Trusted
Affliate your business with the Pedders brand, the proven and trusted suspension specialist.
Specialist Advice & Tools
Receive the specialist support and tools for successful growth to your business.
Expert Network
Freedom of independent operating whilst associated with specialist expert network.
---
Pedders Suspension is an Australian family owned company that has been operating since 1950, more Pedders Australian history here. Expanding into export market, Pedders Malaysia has presence in Malaysia since 2002. Started off as distributor at East Malaysia, consistent growth has led to Pedders Australia partnering with Malaysia to further propelled the growth in ever-expanding South-East Asia market.
Pedders Malaysia officially incorporated in 2015, operates in region Malaysia, Brunei and Singapore. Headquartered in Kuching, East Malaysia, Pedders Malaysia has both warehouse at both East and West Malaysia.
Why choose Pedders?
Research and development
We have a dedicated in-house team of research and development personal who keep Pedders Suspension ahead of the competition and are on hand to offer our Franchisees & Dealers support.

We design and manufacture our products. We ensure our products meet stringent quality guidelines and relevant ISO standards. Our own world-class spring manufacturing plant in Australia is the only plant in the country to be certified to ISO9001, ISO14001 and AS/NZS4801 certification standards. We are also able to build to order guided by our customers manufacturing specifications.

We also customized products for market specific. Case example, comfort leaf to suit growing usage of pickup trucks for Malaysian drivers. Perodua and Proton shocks.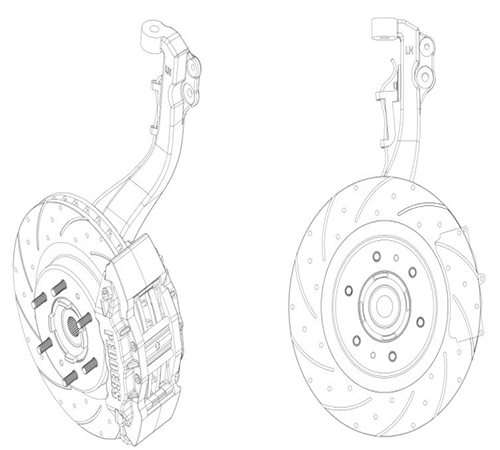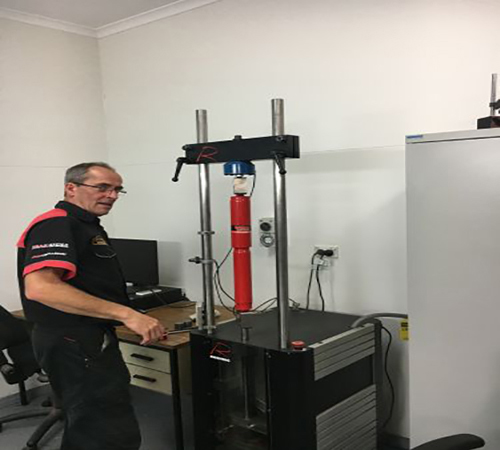 Specialist
At the forefront of our added value service to each customer is the ability to offer what we believe is extremely valuable and unique in terms of automotive aftermarket suppliers. As a specialist supplier and servicer our outlets have real world experience with the products and vehicles. Traditional suppliers cannot offer sales, product and fitment advice based on this experience.

Backed and run by strong management team both in Malaysia and Australia, the key management personnel has extensive experience in auto parts trading, distribution and automotive engineering background.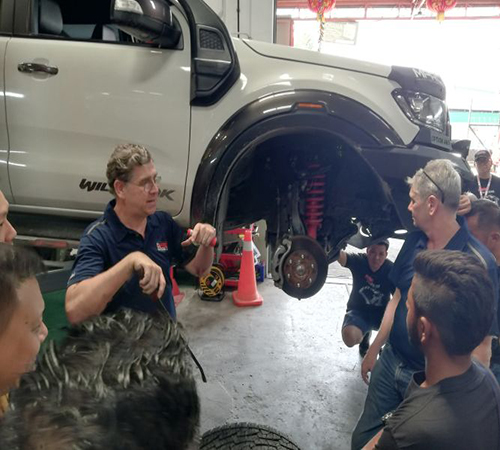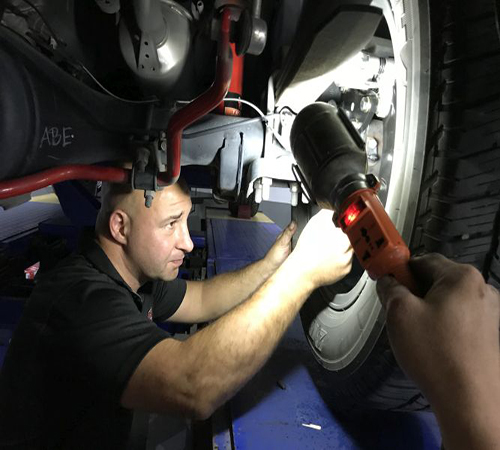 Training
Pedders sees training as a pivotal element in the success of your business. Training is vital to keep on top of your game and it involves every member of your team. And Pedders has a strong history in both technical and sales trainings to keep you moving forward.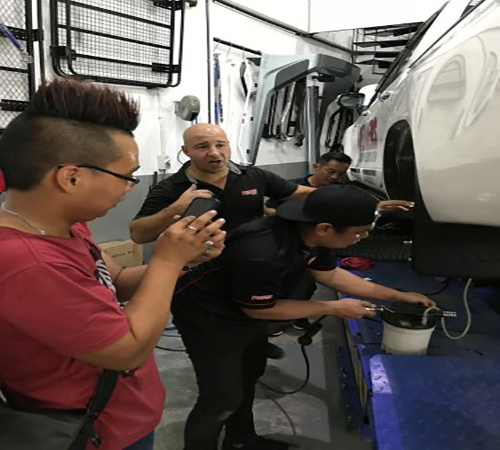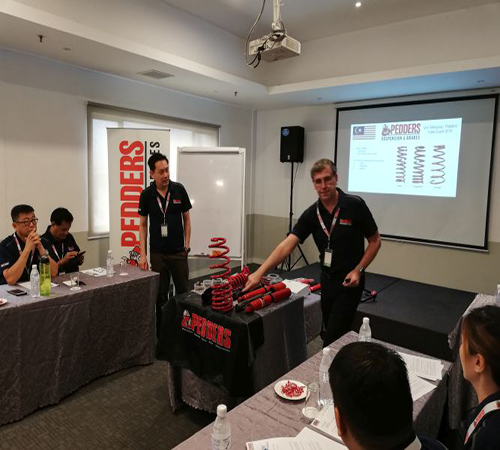 Reseller & Trade
Pedders Malaysia has network of stores around the Malaysia to supporting the retail aftersales throughout the country.

Our franchisee & dealers not only retailed Pedders products, they also sell to external network exclusively in their nominated territory.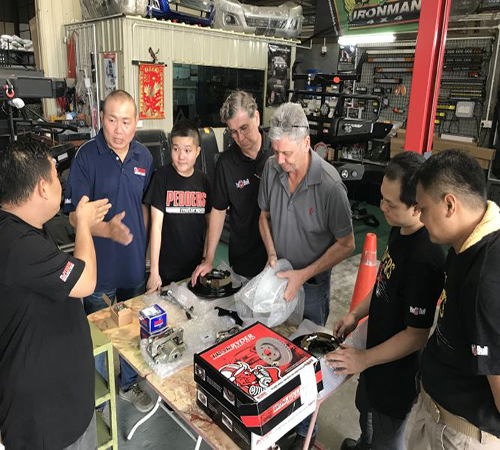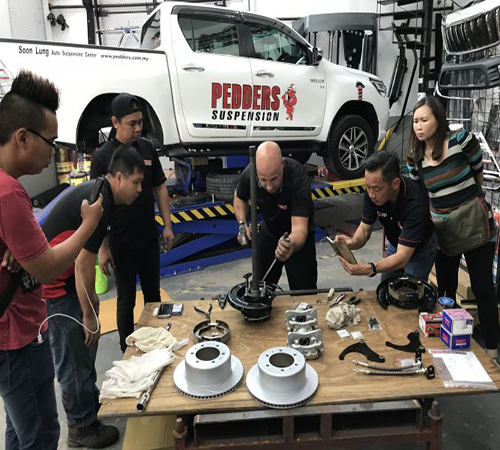 Marketing & Communication
The Pedders Suspension promise of "Straight advice, specialists you understand and No Bull" forms the foundation of all Pedders Suspension marketing programs. Strong marketing in various medium, some them includes; advertisements in both prints and digital, product release info, trade news, quarterly newsletter, point of sales materials, trade shows, motorsport events and etc.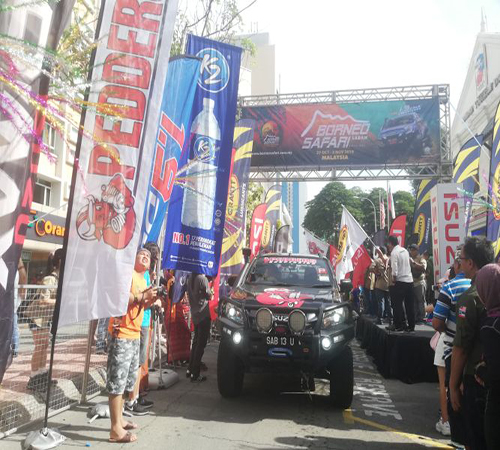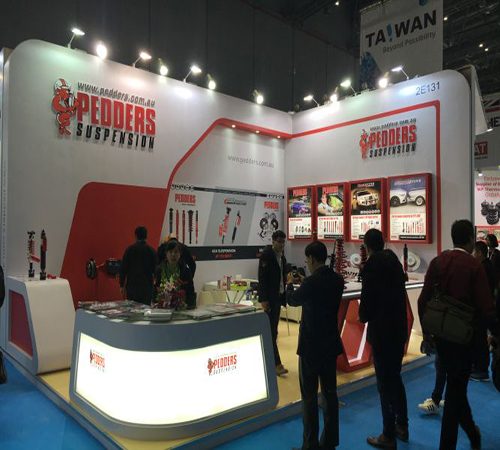 Distribution
With centralized warehousing and dedicated logistics department, all Pedders outlets have advantage of adequate stock on hand for sale and all outlets are provided with on-going minimum stock requirements to adhere to. This means that all of our store network is up to date on all fast moving items and are able to continue to maintain our competitive advantage of providing the most diverse range of Pedders suspension products and services.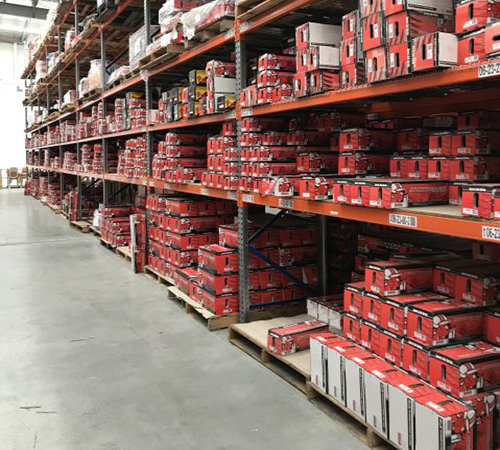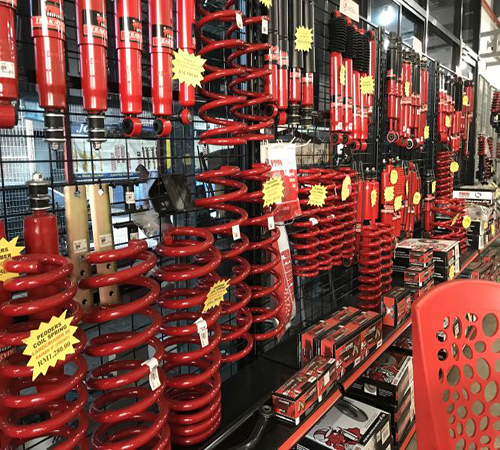 Exclusive Pedders products and services
Pedders Suspension's number one unique offering as a steering and suspension supplier is the ability to provide expert advice, information, Pedders branded products and services based on real world specialist experience and knowledge.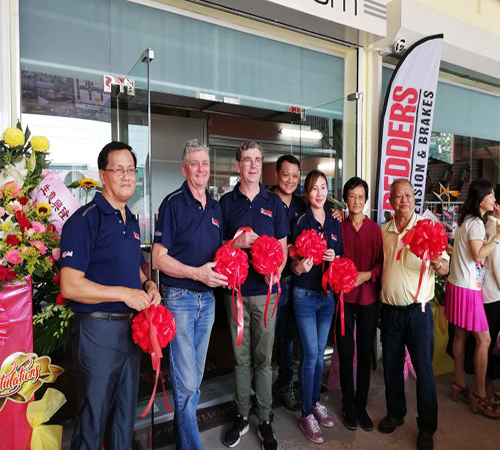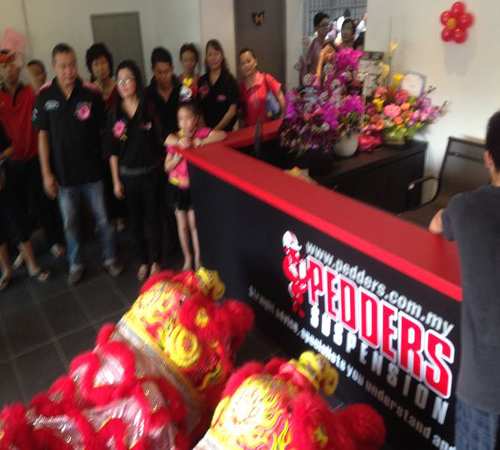 Interested? Wait no more, send through your inquiry here.