Pedders Two-Piece Brake Rotor Upgrade Ford Ranger & Mazda BT-50
Pedders releases new Two Piece Brake Rotor to suit Ford Ranger & Mazda BT-50 with Big Front Brake Kit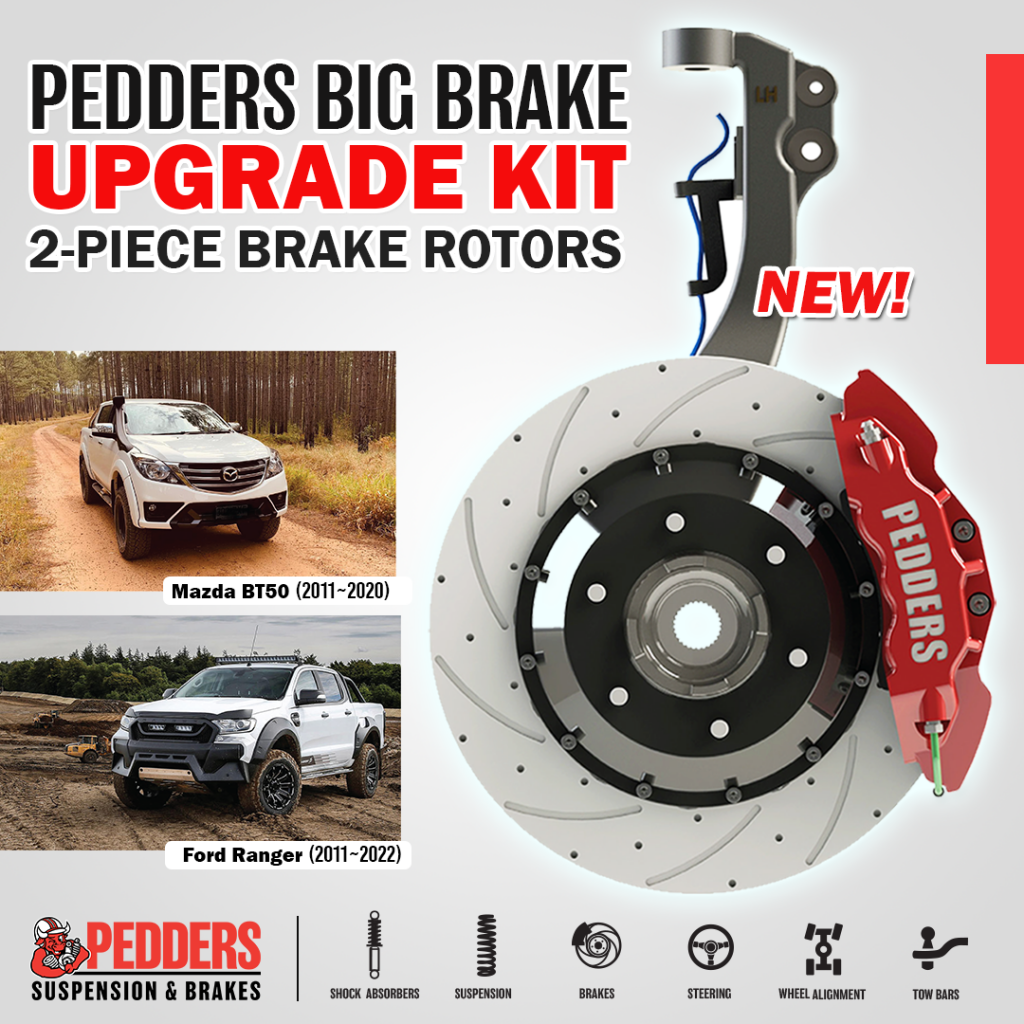 Pedders now have Two-Piece Brake Rotors available for the Ford Ranger and Mazda BT50 models as part of their Big Brake Upgrade kit. Vehicles fitted with this Big Front Brake Kit and Two Piece Brake Rotor upgrade will benefit from increased stopping power, reduced brake fade thanks to improved thermal control, and a functional but stylish design.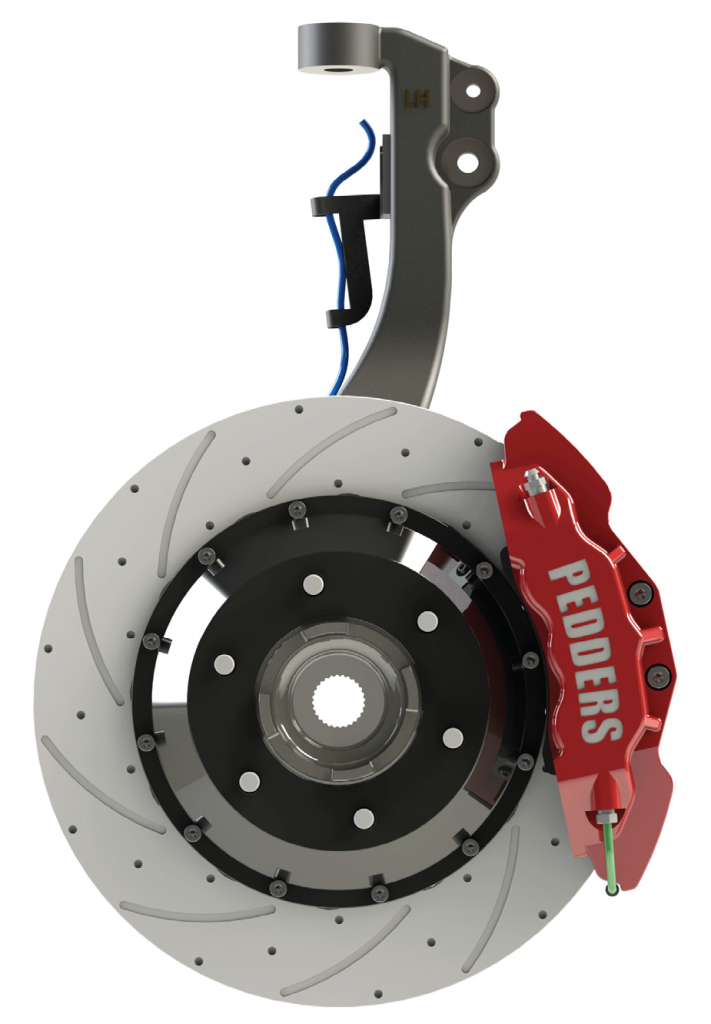 The Pedders Big Front Brake Kit includes larger diameter brake rotors, new monster six piston red finish brake calipers, plus braided Stainless Steel hoses and Kevlar Ceramic performance brake pads.
If you tow or carry heavy loads and want a boost in braking performance or you simply want the ultimate in stopping power for your Ranger or BT-50, this is the must have upgrade for your vehicle's braking system!
Features & Benefits
Improved stopping power
2 Piece slotted & dimpled rotors to remove dust and dissipate heat
Large 14" / 356mm diameter rotors
Reduced weight compared to OEM Rotors
Stainless Steel braided hoses
Pedders Kevlar Ceramic Brake Pads
Bolt on installation
Approved by Australian engineers for ADR compliance
G-JC1DCQWDH1