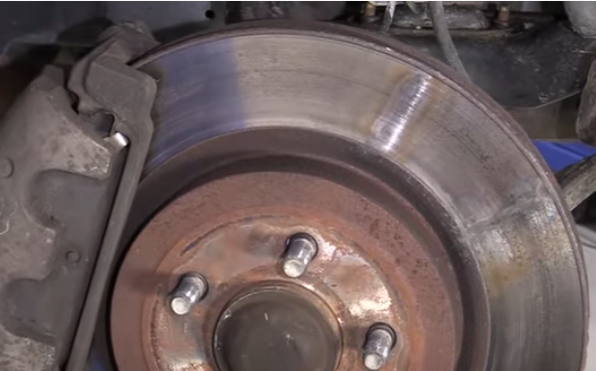 𝐁𝐑𝐀𝐊𝐄 𝐓𝐄𝐂𝐇𝐒𝐓𝐎𝐏 𝟑: 𝐏𝐞𝐝𝐚𝐥 𝐏𝐮𝐥𝐬𝐚𝐭𝐢𝐨𝐧
If you feel the jerking or pulsing brake pedal it's what it called DTV (Disc Thickness Variation), which the brake rotor needs to be resurfaced or replaced. The faces of a rotor must be parallel (within 0.0005 inch / 0.0127 mm on most cars) and flat (no more than about 0.002 inches or 0.050 mm of runout). Don't forget the wheel bearings (if serviceable) – they will need to be cleaned, inspected, and repacked with grease. There will be new grease seals needed.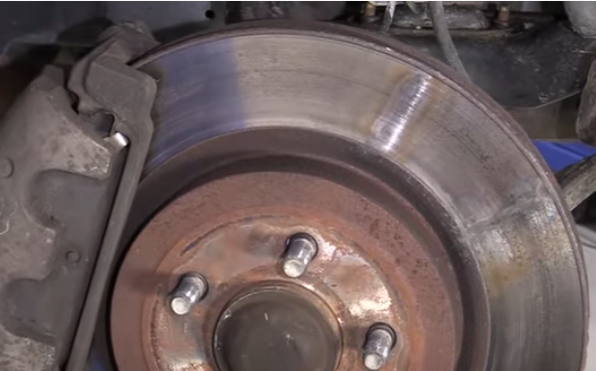 From the image above, we can see the few factors that causes of Pedal pulsation. Overheating issue with the brakes or known as "Hot Spots" or "Heat Scores" that cause minor discoloring on different sections of the rotor from heat. The grooved lines in the rotor create build up, which creates "hot spots," and the friction creates brake pulsation.
The brake hose that supplies brake fluid to the brake caliper can collapse, tear, or twist from being reinstalled incorrectly. A damaged brake line needs a replacement. When something disrupting flow of brake fluid can cause braking issues.
Gouged rotors will have streaks of metal lines engraved from metal-on-metal contact. They can cause the brakes to pulsate, but they can also make a grinding noise. This happened is because of worn brake pad which no brake pad material left.
G-JC1DCQWDH1